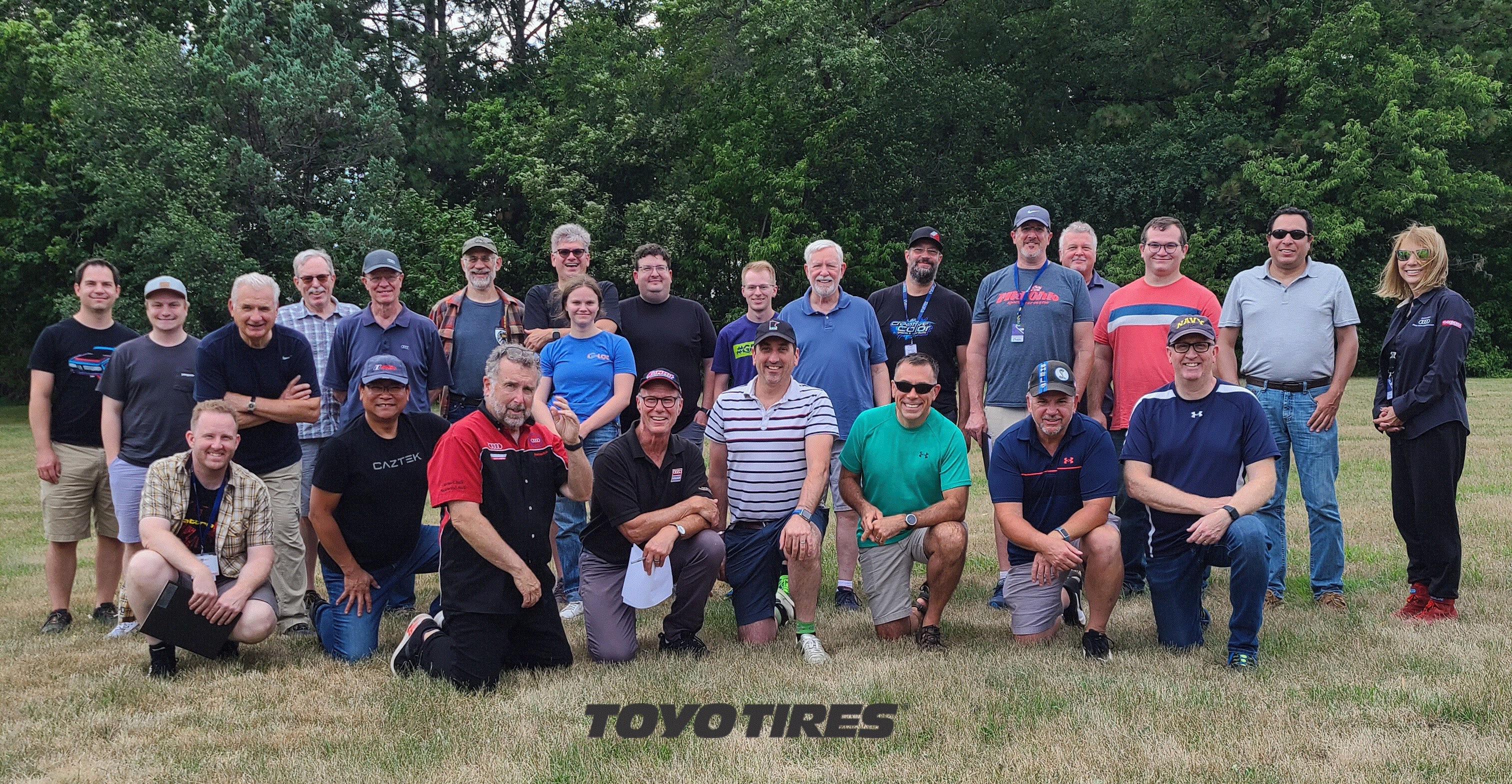 Car clubs, private and not-for-profit organizations across the country offer driving schools aimed at making everyday drivers more informed, confident, and competent. Audi Club Glacier Lakes (ACGL), the founding chapter of Audi Club North America, has been offering High-Performance Driver Education (HPDE) for over 25 years.

Driving schools are highly structured, and offer education through classroom curriculum, driving exercises, and on-course, in-car instruction provided by qualified, volunteer instructors. Instructors don't grow on trees (obviously) and require training, experience, and most of all, a commitment to provide a positive learning experience to both adult and teen drivers.

On, July 23 and 24, 2022,  Audi Club Glacier Lakes (ACGL) sponsored its Motorsport Safety Foundation certified, Level 2,  Instructor Development program at Dakota County Technical College. Ten instructor candidates worked directly with ten trained and qualified "instructor/mentors". On Saturday,  candidates took part in classroom presentation, peer discussion, and structured role play representing the different learning styles and challenges typical of novice and more experienced student drivers. A combination of rain and dry
conditions offered the perfect opportunity for candidates to factor in how the car and student perform in less than ideal driving conditions. Sunday's ACGL-sponsored adult and teen driving clinic offered instructor candidates a unique opportunity for "live", on-course, in-car observation of our instructors teaching and coaching driving clinic students. Of note, candidates were also required to observe Sunday's classroom instruction to carry information and language presented to students to the driving experience.

As in previous years, candidates themselves provided valuable feedback to the instructor development learning experience and this year's candidates offered exceptional feedback to be incorporated into future Instructor Development curricula.

ACGL is an all-volunteer organization – nothing we do can happen without the generosity and
talent of people committed to the club's offerings to members. This year's Instructor Development as with all our events represents considerable time donated before, during, and after each event. A special thanks to our non-driving event volunteers and to our instructors, some of whom did double duty working with instructor candidates and Sunday's adult and teen clinic. Overall, participants expressed excitement and gratitude for the opportunity to learn and become the best drivers and instructors we can be!
Thank you to our sponsor,
Toyo Tires
, for supporting this important event!
Peter Puffer
ACGL Chief Driving Instructor & Secretary