Audi Club of Florida Newsletter January 2019
It has been a busy 2018 for members of the Audi Club of Florida with drives to Key West, Gainesville, Yalaha, and Naples. There have been numerous luncheons, a visit to a car museum, a few suppers thrown in and a wonderful charity driven Oktoberfest. Add in a new Audi dealership opening plus the rollout of the new Audi A6 also followed by dinners and some of us have been kept quite active. To this one can add FixxFest, which will be planned as a really big event on next year's calendar of events. In addition, if you have been following this newsletter you have also noticed that two of our partner dealerships have also been offering some fantastic price points on new Audis over and above your ACNA discounts. So stay tuned, join us at the Board of Directors meeting and luncheon on January 5thand be part of the action as we plan our routing for next year's road map of events and activities, then catch a little of the practice at the "Roar before the 24" at Daytona.
Bob Greving
Audi e-tron GT concept, it is what down the road……..
Time is running out to Register
With the date now set for Saturday, February 2nd the Gold Coast Region's drive from E3 Customs at 4100 Powerline Road Pompano Beach to Naples Florida is in the planning ledger. We will be taking the old road along the Dixie Highway 41, the original Alligator Ally, including possible side adventures to some real backwater and hardscrabble locations such as Everglades City and maybe even Chokoloskee. Remain dialed in for this adventure. We will get our fill of gambling and possibly gators on this one. No stopping and loitering off road for safety reasons (we are serious here), unlike humans, beware, gators do not practice catch and release. In addition, no plinking at gators allowed, they out of season, which ended on November 1st. The Gold Coast Region under the leadership of Andreas Regalado has secured reduced rate lodging at the Courtyard Marriott in Naples located at 3250 Tamiami Trail. Just ask for the Audi Club of Florida rate for your evening stay of February 2nd. The drive will be open to both ACNA and Non-ACNA members.
Registration for this event will be $20 per ACNA member's vehicle and must be received by January 29th. Registration for non-ACNA members, registration is $25. For registration payment instructions please contact Andreas Regalado at [email protected] Please include name, address, email address, phone number and if a member your ACNA number.
Upon receipt of your registration, I will confirm the start time and provide additional information regarding the drive. We are looking forward to your participation.
Andreas Regalado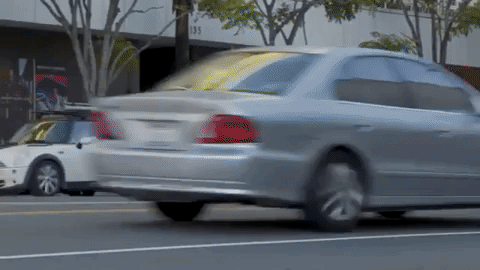 Chapter Regional Reports
First Coast Region (Jacksonville)
Gerry Simms Region Lead and BoD Member
I had my monthly meeting with Audi Jacksonville General Manager Stephan Gronberg and there are some significant savings available at their two local Audi dealerships:
December Audi Club Special: 15% off apparel, 10% off Gift Sets and "Ugly" Christmas Sweaters.
January Audi Club Special: 15% off bags
Check with the dealer for some awesome deals available now based on availability!
2018 A6 & A7's, 15% OFF MSRP
2018 Q5 & Q7's, Audi Club Price + $2k incentive
2018 S6 & S7's, 15% OFF! Huge incentive, if you want one, now is the time!
Q5's and A5's now have Black Optic package available.
2019 RS 5 Sportbacks are in at JaxPort, 2 are available for sale.
The new Q3 will be available in July 2019, as a 2020 model. AudiJax has just a few remaining 2019s available and will not have any more after these go until the next model year comes out in July 2019.
New Year's Party December 31st
Audi Jacksonville will be sponsoring the St. Augustine Beach Blast on New Year's Eve. The Beach Blast Off features vendors, kid's activities, live music, food, drinks, and a grand fireworks display to ring in the New Year in St. Augustine! We are welcome to attend and full details are in the link.
https://www.visitstaugustine.com/event/beach-blast

Admission is Free.
Monday, December 31, 2018, from 4:00 to 10:00 p.m. Fireworks at 8:30 p.m.
Location: St. Augustine Beach Pier Park is located at 350 A1A Beach Blvd.
January Luncheon
Our January Monthly Luncheon notification will be shared via Facebook and e-mail when planned
Jacksonville International Auto Show
February 15-17 Prime Osborn center in Jacksonville, FL
Details are in the link such as hours, location, and parking if you would like to attend and see the show. https://jaxautoshow.com/Audi Jacksonville will be participating and could use some volunteers to help. More details will be posted as available. They are working on some specialty never seen before cars in addition to some cool cars for the show. Contact me at [email protected] you are interested in helping any of the days or partial days of the event.
Gold Coast Region (Key West to WPB)
Andreas Regalado Region Lead and BoD Member
Cars and Coffee Jan 12, 8:00 AM
Casavana Restaurant 8202 Mills Drive Miami, Florida
Gator Drive February 2nd, 2019
Registration is now open for the drive from the East Coast of Florida to the West Coast on Old US 41. See article above for additional details or contact me at [email protected]
The front of one of Alan McNish's race cars. Photo taken at the Audi storage facility in Ingolstadt.
Gator Region (Gainesville)
Carlos Mora & Derek Hill Region Leads
[email protected] [email protected]
Emerald Coast Region (Panhandle)
Bobby Hopp Region Lead
Gulf Coast Region (Tampa Bay)
Bob Greving Region Lead and BOD member

Audi Clearwater Report
I recently drove the new 2019 A7, it is frankly a knock out and a quite spritely car with that 335 HP turbo charged 3.0 V6. The car is stunning with the tumble home of the rear, reminiscent of classic wooden Garwood's and Chris Crafts but oh so modern and svelte. Of course the Bang and Olufsen 3D Advanced plus, one could be sitting in the middle of Lincoln Center 15th row listening to Beethoven's 9th. It does not get much better. It is a finalist in Motor Trend's Car of the Year.
JB who is the General Sales Manager has some unbelievable deals, $10,000 off of MSRP on in stock 2018 A6's and A7's. That should clearly catch someone's attention. There is also $6,500 off of 2018 in stock Q5 plus free Audi Care. To obtain these deals call Audi Clearwater and ask for JB, tell him you heard of these deals in the Audi Club newsletter and he will take care of you. The number is 727-324-1800. In addition, there are a number of new 2019 A7's, Q8's and I believe the first RS5 Sportback has arrived. It is clearly a good time to be in the market for a new Audi.
Ur A7? Possible design idea for the present model. Photo taken at Audi storage facility in Ingolstadt.
Cars and Coffee Reeves Motorsport Jan 5th 6:30 am
Reeves Motorsports Tampa, FL
Down the Road
They are taking reservations in Europe for the New SQ2
January:
"Roar Before the 24" Daytona International Speedway, January 5th 2019
The "Roar Before the Rolex 24" will be coming up the first weekend in January, accompanied by the ACFL Board of Directors lunch. Lunch will start at 11:00 AM at the Hibachi Grill 1320 W International Speedway Blvd, Daytona Beach FL. We will have our own room for the meeting and are looking forward to seeing as many of you as can make it for our first meet of the New Year as the ACFL plans the 2019 season.
24 Hours of DaytonaAudi Motorsports Experience, for ticketing and additional information, contact Andy Sattler at [email protected]
February:
Alligator Ally drive on the Old Dixie Highway, contact Andreas Regalado for additional information and registration at [email protected]
May:
Stay tuned, in the past; going back to as far as 2009 and I am sure further many ACFL members have attended the QDM in Georgia. We will post information on this great event as it becomes available and make plans for a large contingent to join in on a run north to participate. [email protected]
Photo taken at the Audi storage facility in Ingolstadt
….but then there is more

I want to take this opportunity and on behalf of the Audi Club of Florida to thank Frank Oliver who has been a charter member of the ACFL Board of Directors since the Board under the ACNA was initially established about 12 years ago and is now stepping down. It was then that most all chapters finally wrote by-laws and began functioning like part of a national organization amongst other things filing tax returns etc. Most recently he served as co-treasurer of the chapter. During his tenue he could be seen driving a black S8, red A7 and finally a blue S4, always in the most impeccable maintained condition. Frank's service to the club has been extensive and he was always the first to graciously welcome a new face to a meet or an event. Once again, Frank, thank you for your service.
Finally, it has come time and after way too many years I will be leaving the post as President of the ACFL including writer and publisher of the monthly ACFL newsletter. These responsibilities will be turned over to Gerry Simms at our BoD meeting in January. Over the past year, Gerry has led the First Coast Region's numerous first-class events and has been of a great assistance to me in the running of the chapter. His enthusiasm, attention to detail, new ideas, leadership and creation of strong partnership bonds as shown by the monthly meetings with the Jacksonville dealerships is just the ticket that the club needs to further our development and growth as a chapter. It is a recipe for success combined with his enthusiasm and initiative that will lead for our continued success. For a number of years, Gerry has been attending the ACNA monthly leadership calls so he is well in tune with the many new directions and initiatives of National. In addition, Gerry managed some record raffle sales for the club this year. I know all of you will give Gerry the same support you have given me over the years as he works with you to continue to grow the organization. It is your club and its success will continue to be a reflection of all of our participation.
Official ACFL car First Drive to Key West with Gecko aboard
I would also like to thank and express my appreciation to all of those who have helped with the club over the years both on and off the BoD, way too many to mention individually because I will probably leave out a few. What I will do is mention a few of the events; they have been a lot of fun and even a few incidents.
I am sure a few of you will remember and some of these go way back like the original RS 4 Avant that MTM in Sarasota had and was giving test rides in a Sarasota through residential neighborhoods, the Audi that spun out on a club parade lap at Sebring in the rain, the Peugeot racing team that parked their rental cars at turn 17 in the Audi coral and when finally threatened with towing finally moved them.
The lake Porsche at Sebring, the time the club ran the Audi hospitality suite above the pits at Sebring, then there were the "History of Progress Parade Laps" at Sebring and in 12 when a Georgia "County Mounty" pulled over two of us in an S7 test mule doing 35 MPH in a 50 MPH speed zone, "wanted to check out the car". Drives to Key West, St Augustin for their Christmas Lights, a Car Shows in Miami, track events at West Palm Beach, numerous drives to Yalaha, a few visits to the Audi Distribution Center in Jacksonville. Six "Drop the Flag" Le Mans parties at Reeves Motorsports and of course a few QDM's and Rolex 24's not to mention many 12 Hours at Sebring, plus practice events, picnics and the Historics.
Then one cannot forget more than a couple luncheons at an Alpine Steak House designed by one of our members, a cars and coffee where one of our members bought an S8, multiple visits and presentations at the Audi Technical Center in St Pete managed by one of our members who was also on the BoD, Audis 100th Birthday Party at the Tampa Bay Auto Museum, the showing of a La Mans movie "Truth in 24 II" at the Mahaffey Theater and closing down of a street on St Pete Beach and taking over another cinema (we filled it) for a premiere showing of the Audi Le Mans victory movie "Truth in 24" plus many belt busting visits to Buddy Freddy's and Cracker Barrel for breakfast.
There were also numerous visits to "The Roar Before the 24" There have been many more events but I am sure I am not only boring you but running out memory due to lost brain cells and fault codes in short circuited synaptic connections. Future chapter events will only be limited by our imagination and the amount of planning and work we want to put into them.
I will close by mentioning just one more and that was the planning and execution of an ACFL/ACNA event in Germany that two of our ACFL chapter members participated in. I bet there are a number of you out there who would love to do just such a drive in a RS4 or RS6 Avants and replicate a similar adventure this coming summer. Here is a link to that event of a few years past.
https://www.youtube.com/watch?v=EL7nIKKB96k
Cheers and Especially Safe Motoring in the Future
Bob Greving
Past President, Audi Club of Florida